Skip Main Content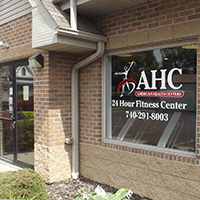 Coshocton
We're open 24/7 for your convenience!
Where To Find Us
Staffed Hours:
Monday - Thursday: 9am - 5:30pm
Friday: 9am - 5pm
There is a map to the right. You can press each of the following groups to highlight that office on the map.
Address:

108 Chestnut St, Coshocton, OH 43812
Our Amenities:
We have everything you need for the best workout!
24/7 Gym Access
Free Weights
Nautilus Equipment
Infrared Sauna
Treadmills
Ellipticals
Personal Trainers On Site
Tanning Beds
Testimonials
The best gym in town by far. Im surprised that the gym doesn't charge more for everything they have. definitely a great deal and the perfect gym for me.

sydni.

Posted On

January 19, 2023

PracticeBeat

Brenda, Jody, and staff ARE AMAZING! The gym is always so clean, I love it! The tanning beds are great too! Never will I go anywhere else!

Ashley.

Posted On

January 6, 2022

PracticeBeat

Love it! Only place to go and have no one judge you. Everyone is so friendly. The sauna is the best part.

Amanda.

Posted On

September 4, 2019

PracticeBeat

It's a great place to relax and also a great stress reliever!

Rae.

Posted On

September 4, 2019

PracticeBeat